Bay of Islands AutoOne aim to bring you the best in automotive services, products and advice.
We are a family owned and operated automotive business that has been established since 1980.
Our core business is Automotive Vehicle Repairs, Servicing, WOF, Automotive Glass (repair and/or replacement), Tyres and Automotive Parts and Accessories (providing for both retail and trade customers).
We employ trained service technicians, mechanics and professional parts people, who have real passion for cars and understand your driving needs.
Our two sites are located at 18 Hobson Ave, and across the road at 57 Hobson Ave – all a short walk from the centre of Kerikeri. Across the two sites, we have long standing associations with the following franchise brands; Bosch Car Service, Smith and Smith, Goodyear Auto Service Centre and AutoOne Parts and Accessories.
Bay of Islands AutoOne is an AA Breakdown Contractor Repairer and an AA Preferred Repairer.
History of The AutoOne Brand
Aut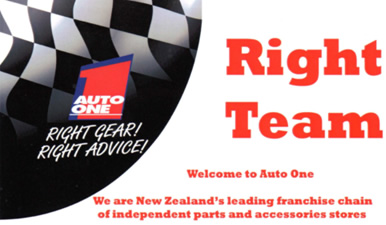 o One started in Australia when a group of progressive Automotive parts retailers joined force to increase their product range and improve their buying power. In this concept each shop is owner operated and that very feature insures the quality of the service and the attention you receive. This franchise concept was very successful and soon there were more than a hundred of Auto One stores spread all over Australia. It did not take long for the Kiwi to grasp the advantage of this formula and a parallel network developed in New Zealand. Auto One is North Island based but you know you can find there, at the right price and with the right service, the car parts you are looking for. Look for the very recognizable red & blue stripe. Check out our STORE LOCATOR